Surely everyone has one of these right? A list of things they want to buy when they're rich and famous, I'll admit it mine is quite fashion orientated.
A pair of Jimmy Choo's, wouldn't every girl want some though?
These especially caught my eye, theyre £325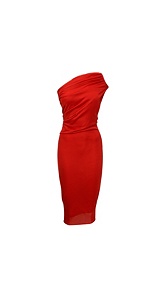 An Alexander McQueen dress, because  he makes amazingly gorgeous dresses
This beautiful red one shouldered one is £720
A chloe bag, cos i need some arm candy( though of course a rich husband would'nt go amiss either)
This snakeskin one is £1,895
Of course theres the other stuff like a house and a car, but fashion is more fun!